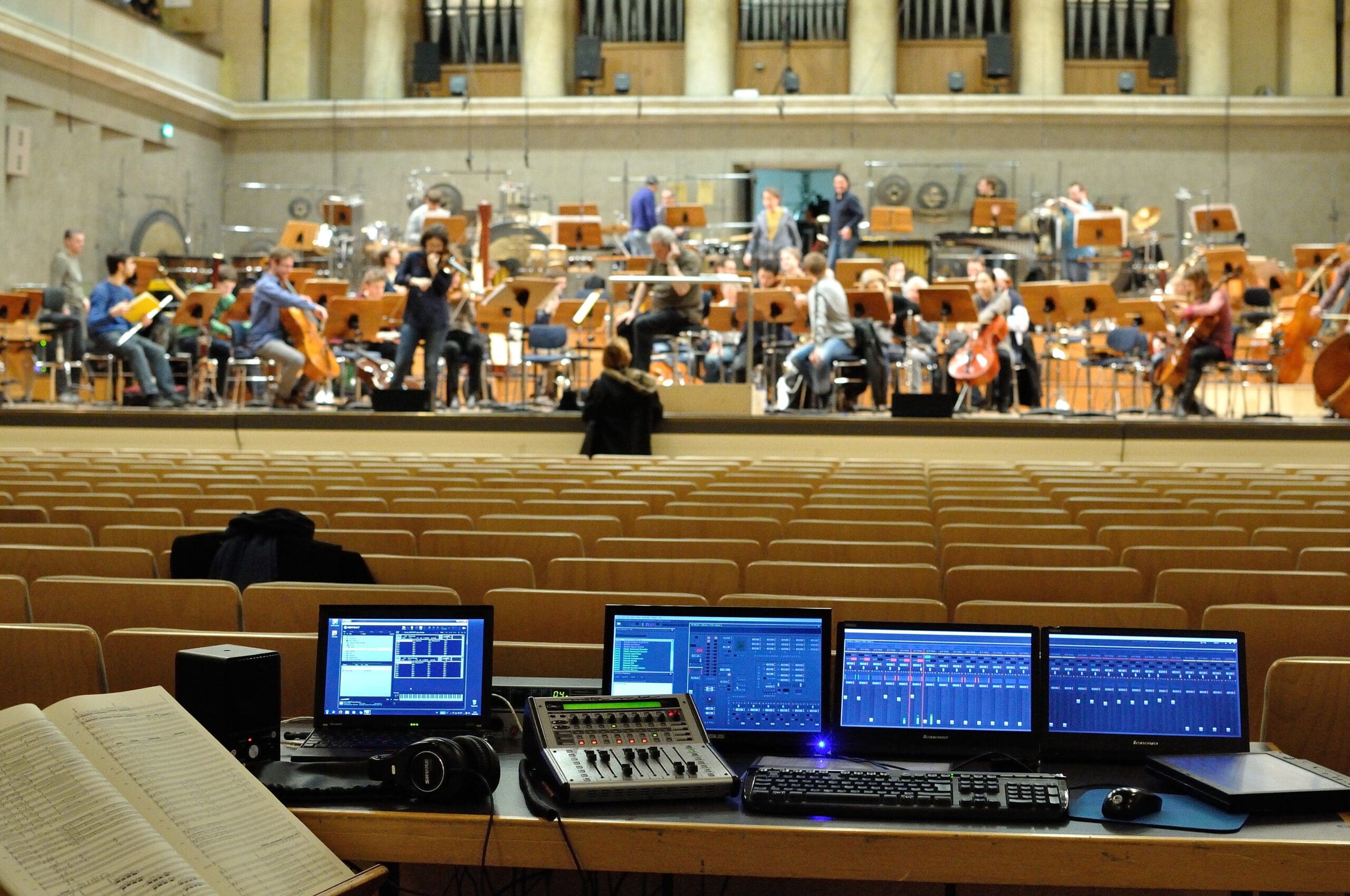 Sofilab takes full advantage of today's networking opportunities and forms project teams with staff from around the world.
We pioneer a new generation of audio services companies bridging the gap between traditional linear post-production and interactive audio, coupled with a passion for impactful immersive experiences.
In our Immersive Sound Studio ISS in Munich, we bring all elements together and coordinate and monitor project development.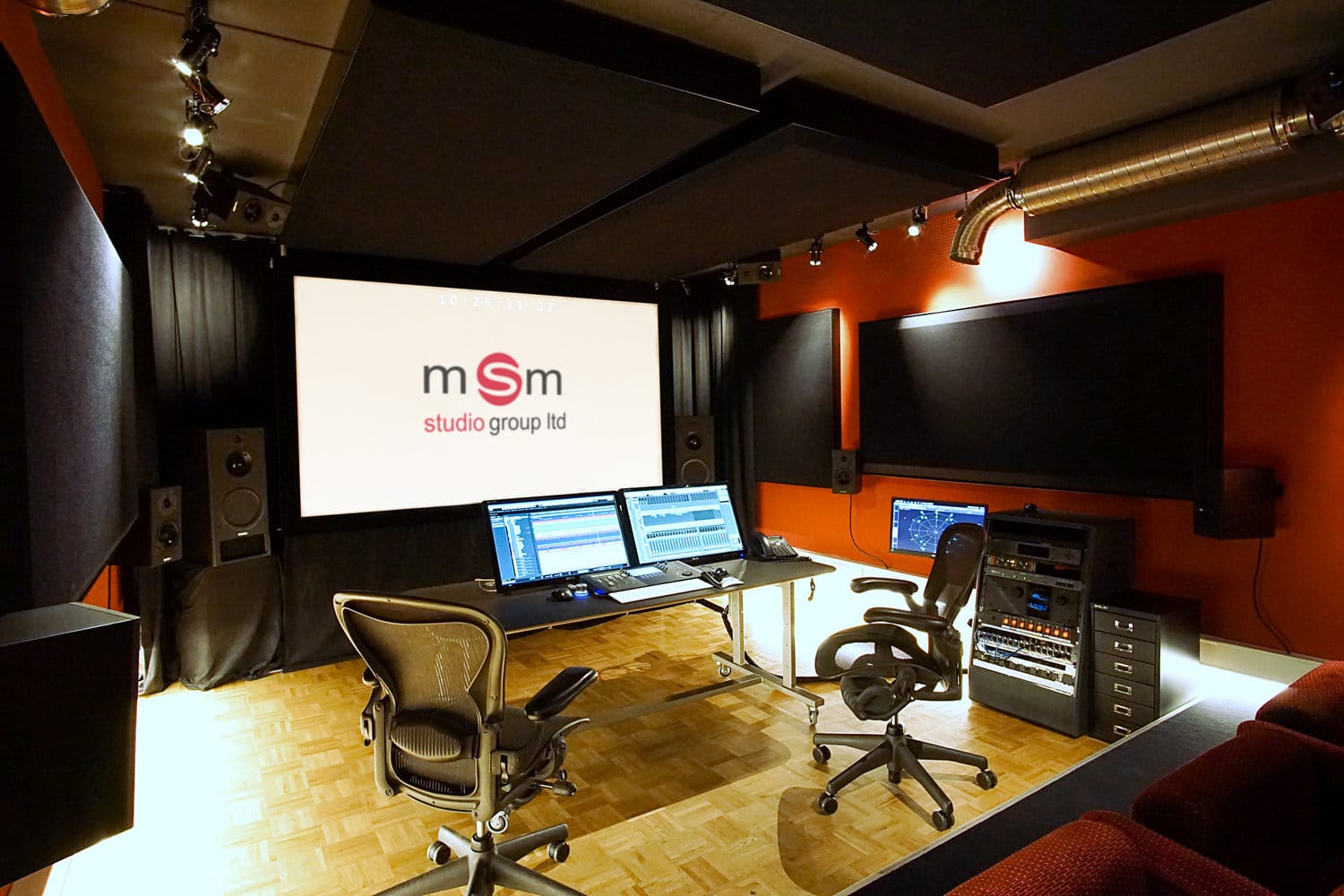 Immersive Sound Formats
We create content and pre-mixes for immersive formats like Dolby Atmos, MPEG-H, Auro 3D or DTS:X in our own studios in a cost-effective way. For final mix and authoring we partner with spezialised studios like MSM-Studios or Orange Sound in Munich.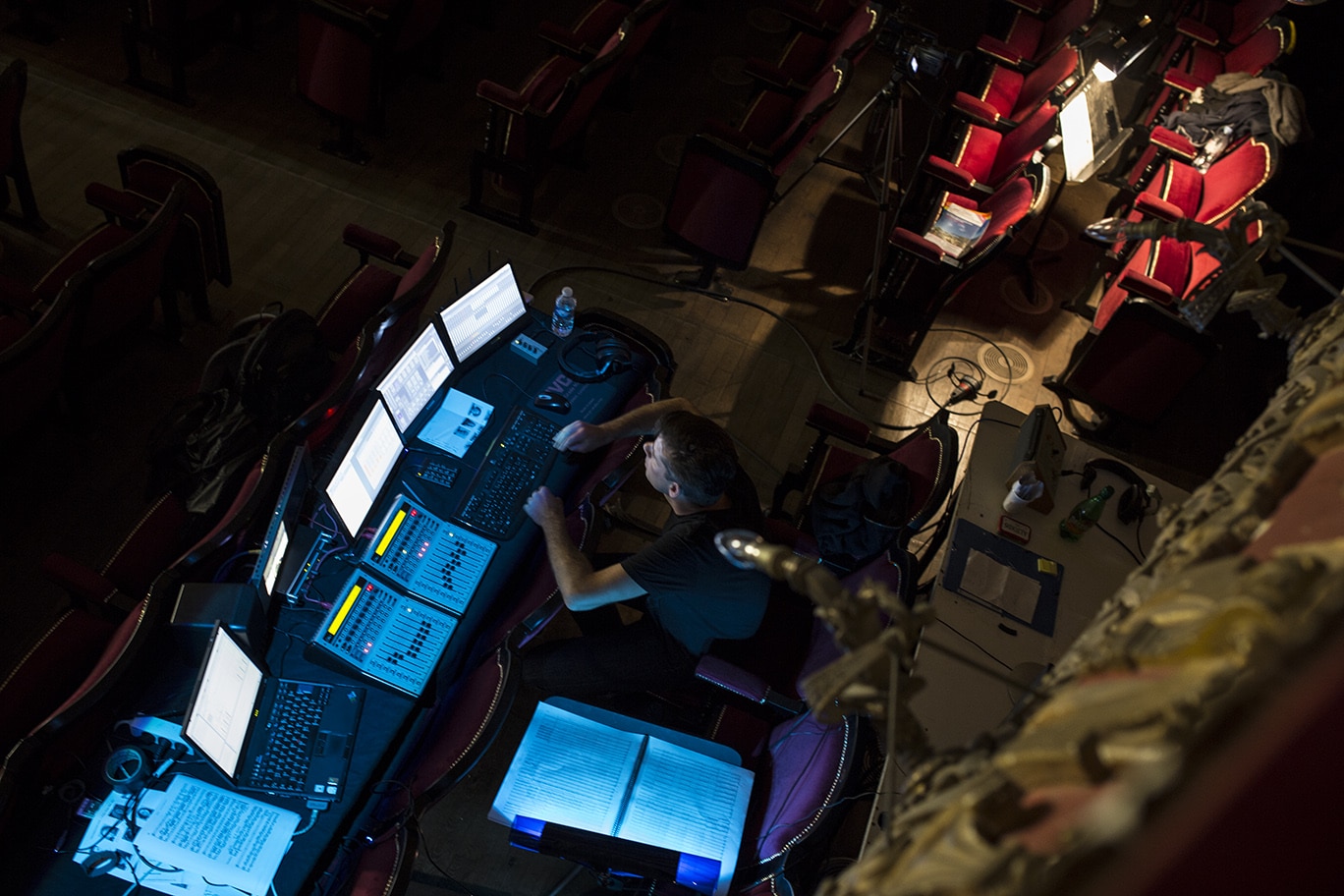 Immersive Sound Studio ISS
Our Immersive Sound Studio ISS is not bound to standard formats but allows for experiments and productions in a fully modular and flexible multi-speaker environment. Whatever the project needs, be it binaural or a spherical speaker array: We can study and evaluate options for product design and architecture.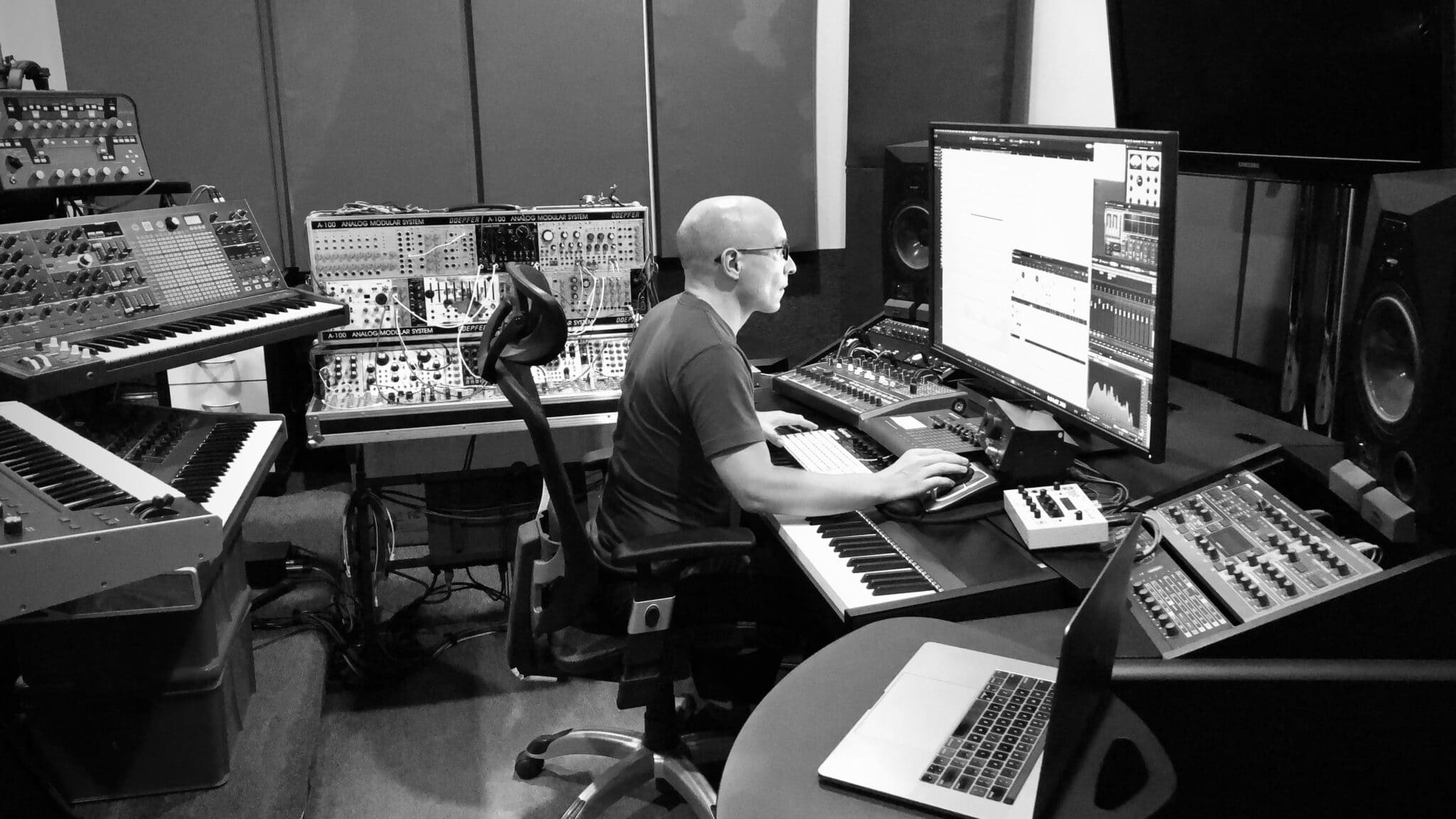 Sound Creation Satellites
Todays communications technologies allow us to build teams of the most talented sound and music designers from around the world. Sound Designer Jörg Hüttner (photo above in his studio in Santa Monica) is a regular contributor to Sofilab productions. Next to his work for Hollywood film composers such as Hans Zimmer, Atli Örvarsson, Danny Elfman, Martin Tillmann and others, he also continues to work for "regular" music productions with producers and professionals.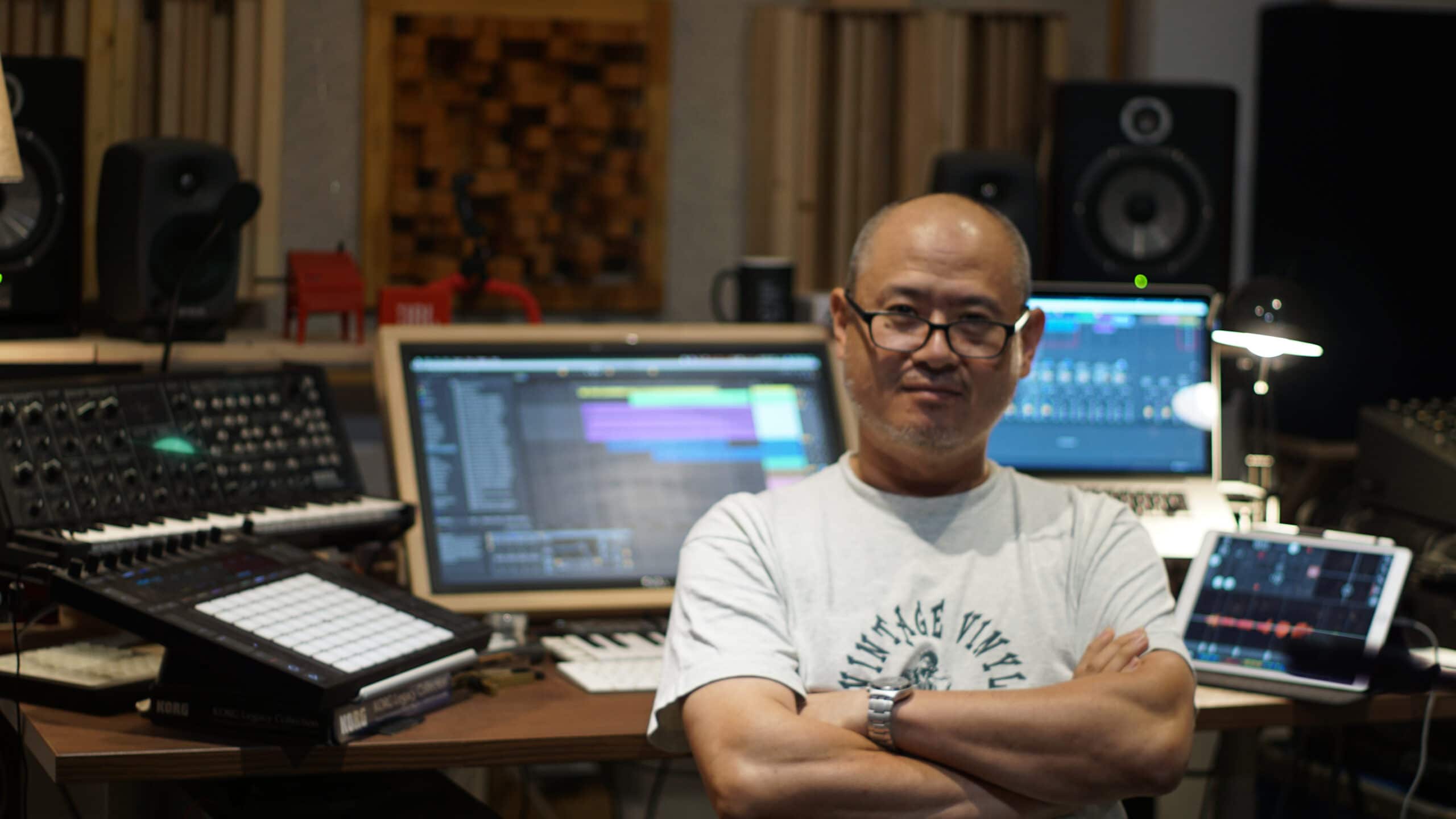 Multi-Cultural Expertise
We partner with specialists from around the world to build truly cosmopolitan user experiences. Suwuk Chung from Seoul, Korea, is an Avantgarde Jazz guitar player, composer and sound programmer and founding member of the contemporary jazz project "Near East Quartet" (ECM). With his thorough experience from touring the Asian continent he is our expert in designing user experiences for the Eastern continent.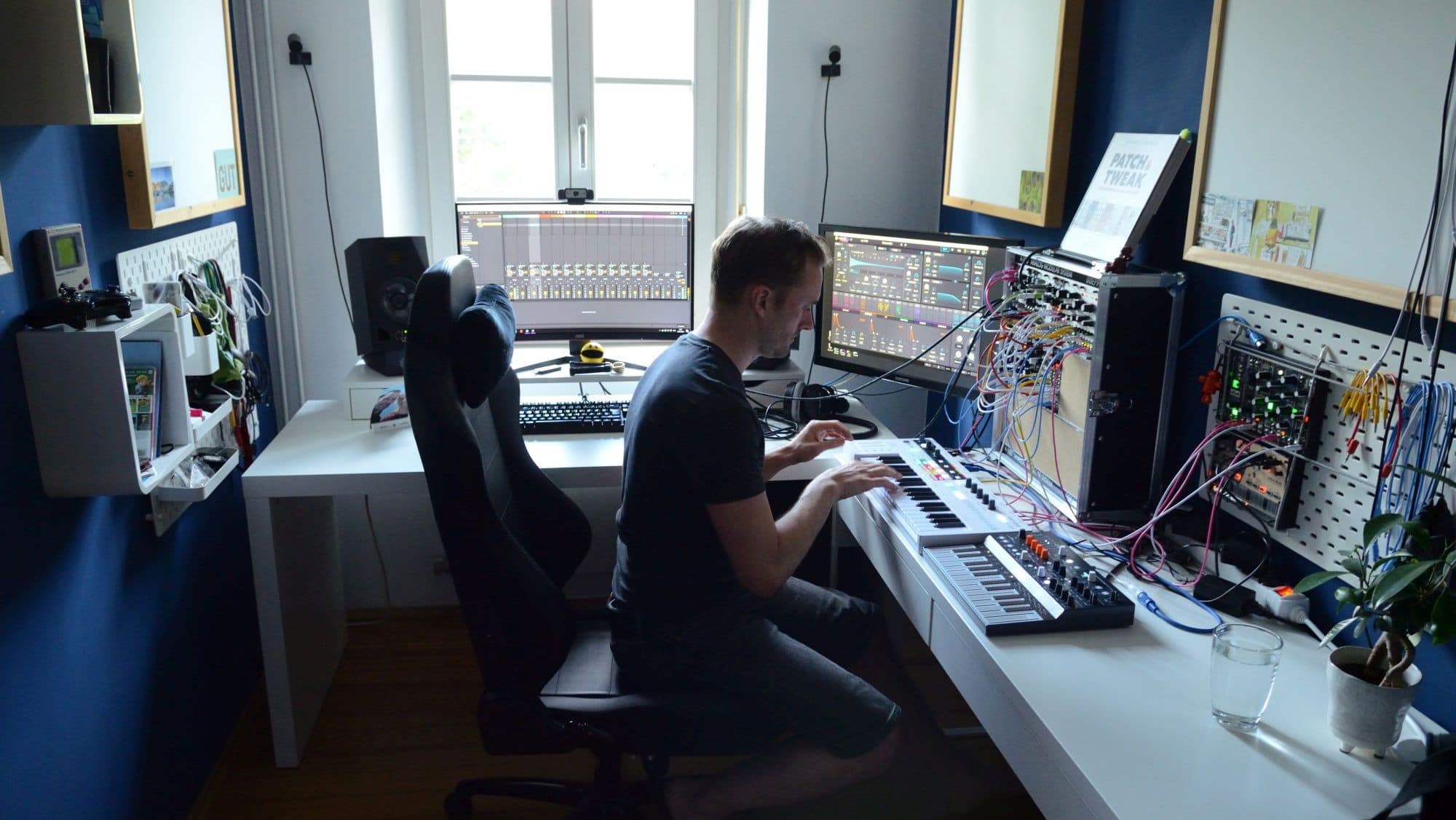 Interactive Audio
Today's sound is interactive. Michael Hartung is a Munich game sound designer and programmer taking care of the implementation and integration of sound content into game engines and interactive websites. Apart from his expertise in coding he is a fine sound designer in his own right, delivering sound for the Hologate VR arcade game experiences or Mastery Games.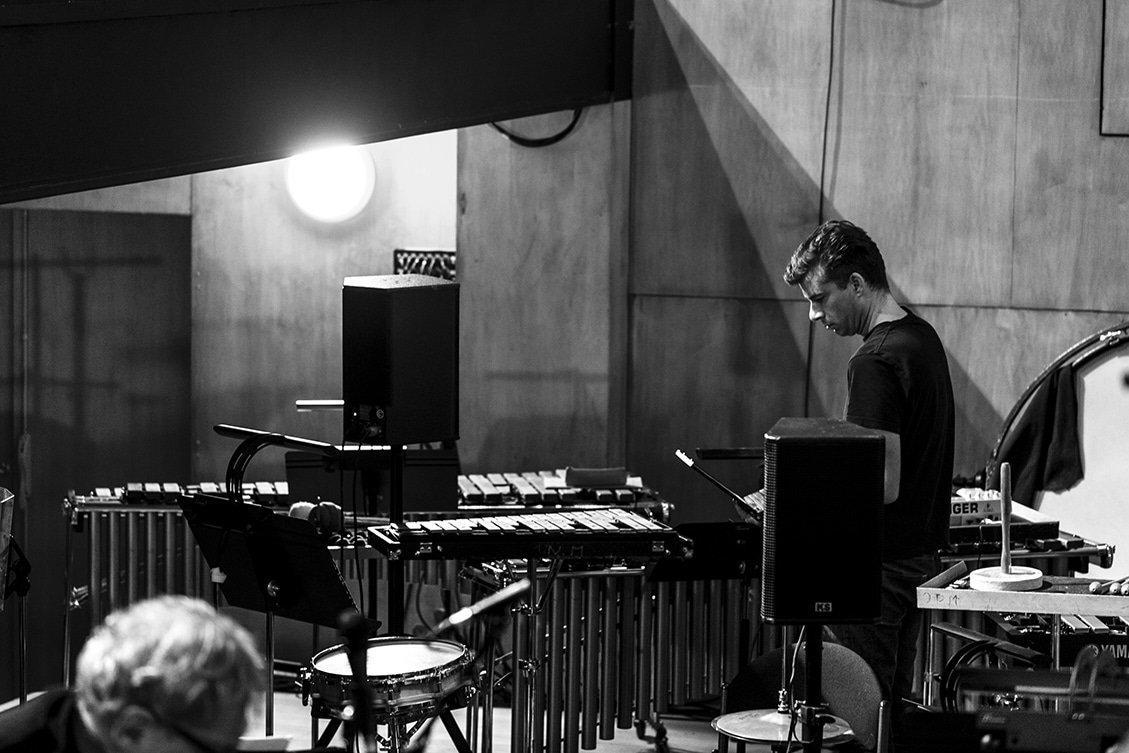 Experience and Curiosity
We connect sound with code, artificial with organic intelligence and experience with curiosity. Sofilab founder and creative director Mathis Nitschke not only composes orchestral and electronic music for opera and film, but also for games and interactive projects. Next to his client work he initiates projects on his own and conducts artistic research.